The biggest moments in Jewish sports history
November 28, 2021
Hanukkah begins today at sundown, so in today's newsletter we're highlighting major moments in Jewish sports history and calling out antisemitism in the sports world. Let's (Sunday) scroll.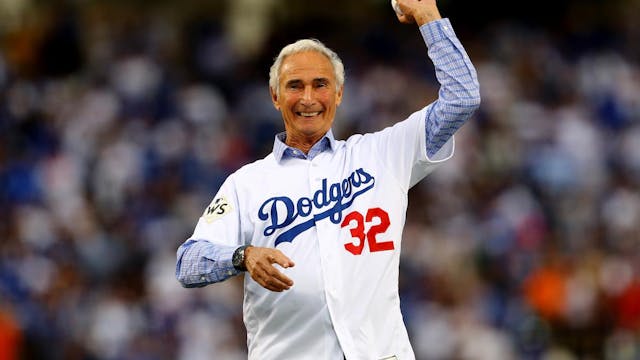 SOURCE: TIM BRADBURY/GETTY IMAGES
QUOTE OF THE DAY
He didn't see the burden of his identity, he saw the possibility of it.
— Rabbi Michael Paley, talking about LA Dodgers pitcher Sandy Koufax and his impact on the Jewish community. Powerful.
⚾️ Dazzling on the diamond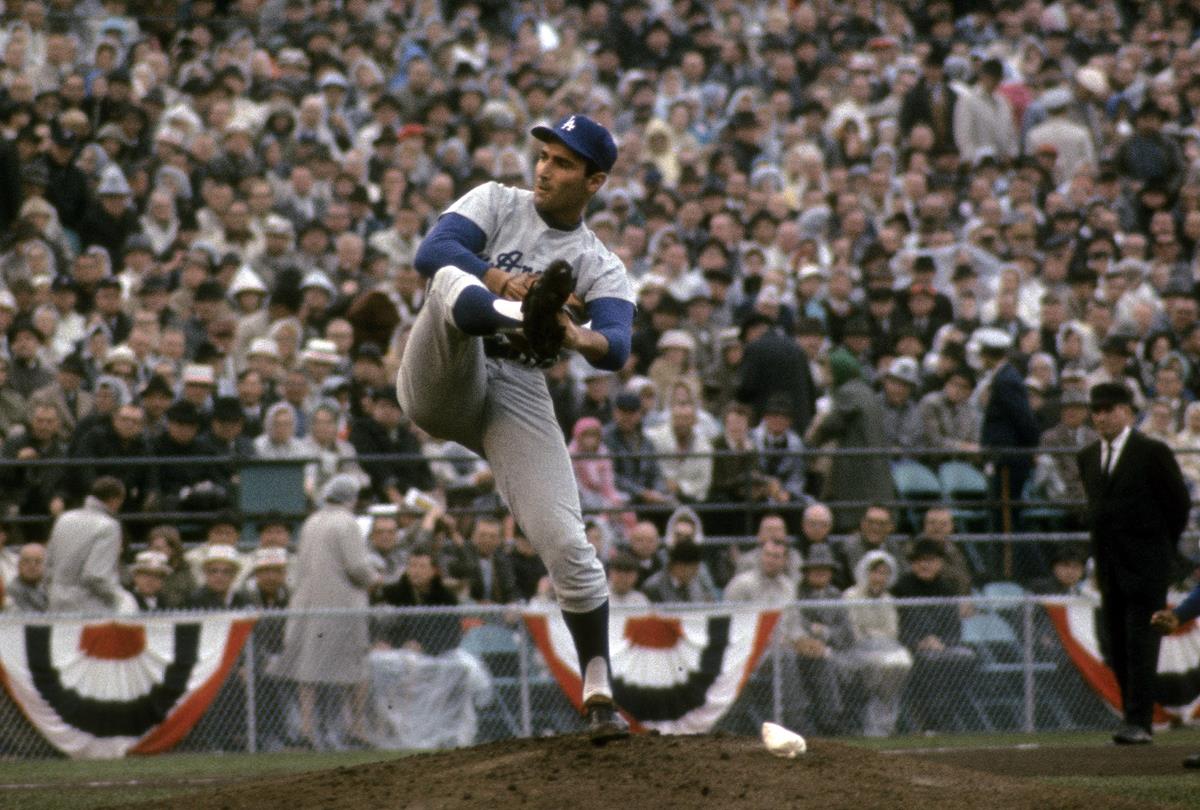 We have to begin with aforementioned star pitcher Sandy Koufax. The youngest player ever elected to the Hall of Fame (36), Koufax garnered countless accolades and accomplishments over his 12-year career, including throwing a perfect game as well as winning three Cy Young awards and two World Series MVPs.
But Koufax's most notable baseball contribution came when he chose not to pitch in a big game.
Koufax led the Dodgers to the World Series in 1965, his third career appearance in the Fall Classic. As the ace, Koufax was expected to pitch Game 1, but there was a conflict: the opening game was scheduled for Yom Kippur, the holiest Jewish holiday. So Koufax declined to pitch in order to observe it.
Koufax's decision garnered national attention and, just 20 years removed from the end of the Holocaust, signaled a turning point in how Jews were perceived in sports, and the world.
As for the on-field results, Koufax pitched well in the Dodgers' Game 2 loss, threw a shutout in their Game 5 win, then clinched the series with a three-hit Game 7 shutout, a storybook ending representative of his courage on and off the diamond.
Perhaps inspired by Koufax, many other Jewish players have succeeded in the MLB over the years, including 2011 National League MVP Ryan Braun, four-time All Star Ian Kinsler and two-time defending World Series champ Joc Pederson (a big pearls guy).
And, speaking of World Series champs, we can't forget Atlanta pitcher Max Fried, an elite lefty, just like his idol Koufax.
🤸‍♀️ Flippin' good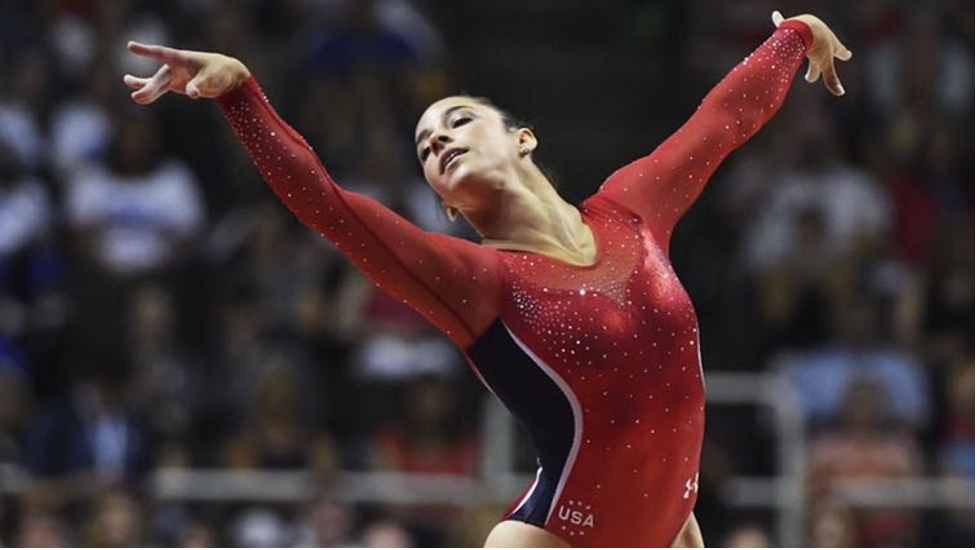 Two-time Olympian Aly Raisman's 2012 Olympic floor routine was yet another pivotal moment in Jewish sports history. Performing her routine to "Hava Nagila," a traditional Jewish folk song, Raisman won individual gold and helped the U.S. to team gold.
She and the rest of the Fierce Five's win captivated the world, but it wasn't until later that Raisman would understand the full impact of incorporating her heritage on the global stage.
Reflecting on the routine, Raisman later said, "I didn't realize at the time I was representing not only the United States but the Jewish community."
The Olympian also noted that she received a letter from a Holocaust survivor saying she could've never imagined seeing a young girl perform to that song in front of the world, let alone winning while doing it. Incredible.
And we'd be remiss not to mention U.S. gymnast Kerri Strug. While she's best known for powering through injury to complete her vault and help the U.S. win gold during the 1996 Olympics (a moment we understand differently in hindsight), what's less commonly noted about Strug is her pride in her Jewish heritage.
Later writing about her sports success, Strug connected her accomplishments to her Jewish faith, saying in part, "I think about the attributes that helped me reach that podium: perseverance when faced with pain, years of patience and hope in an uncertain future...In my mind, those are attributes that have defined Jews throughout history."
💪 Barrier breakers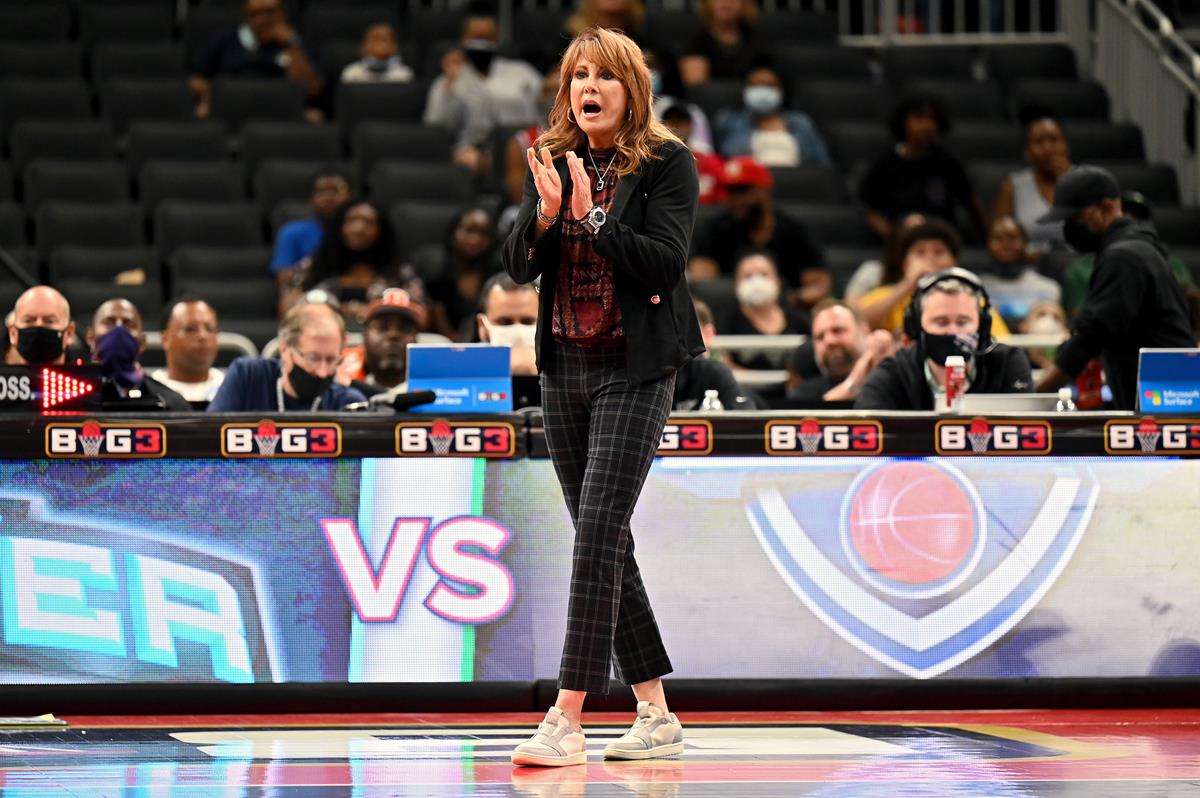 Here at The GIST, we know representation matters. Here are a few more notable Jewish athletes who broke barriers in their sport.
🏀Basketball: While Seattle Storm legend Sue Bird is undoubtedly the best Jewish athlete to play in the WNBA, hoops trailblazer Nancy Lieberman — who played in the W's inaugural season at age 39 — was the very first.
As a player, Lieberman won silver with Team USA at the 1976 Olympics, won two college national titles with Old Dominion University and even became the first woman to play for the Washington Generals, an opponent of the Harlem Globetrotters.
But her accomplishments aren't limited to the court. Lieberman went on to become the first female coach of a pro men's team and the second female assistant coach in NBA history. Not bad for a "poor, skinny, redheaded Jewish girl from Queens."
⚾️Baseball: The first-ever known Jewish baseball player was Lipman Pike, who also became the game's first pro back in 1866. But the game's first true Jewish superstar was third baseman Hank "The Hebrew Hammer" Greenberg.
🏈Football: Former New England Patriots wide receiver (WR) Julian Edelman once described himself as "Jew...ish," but his role in Jewish sports history comes with no caveats.
Edelman became the first Jewish athlete to be named Super Bowl MVP during New England's 2019 win, and he continues to be a crucial voice in the community (more on that below).
🚫 Combatting antisemitism in sports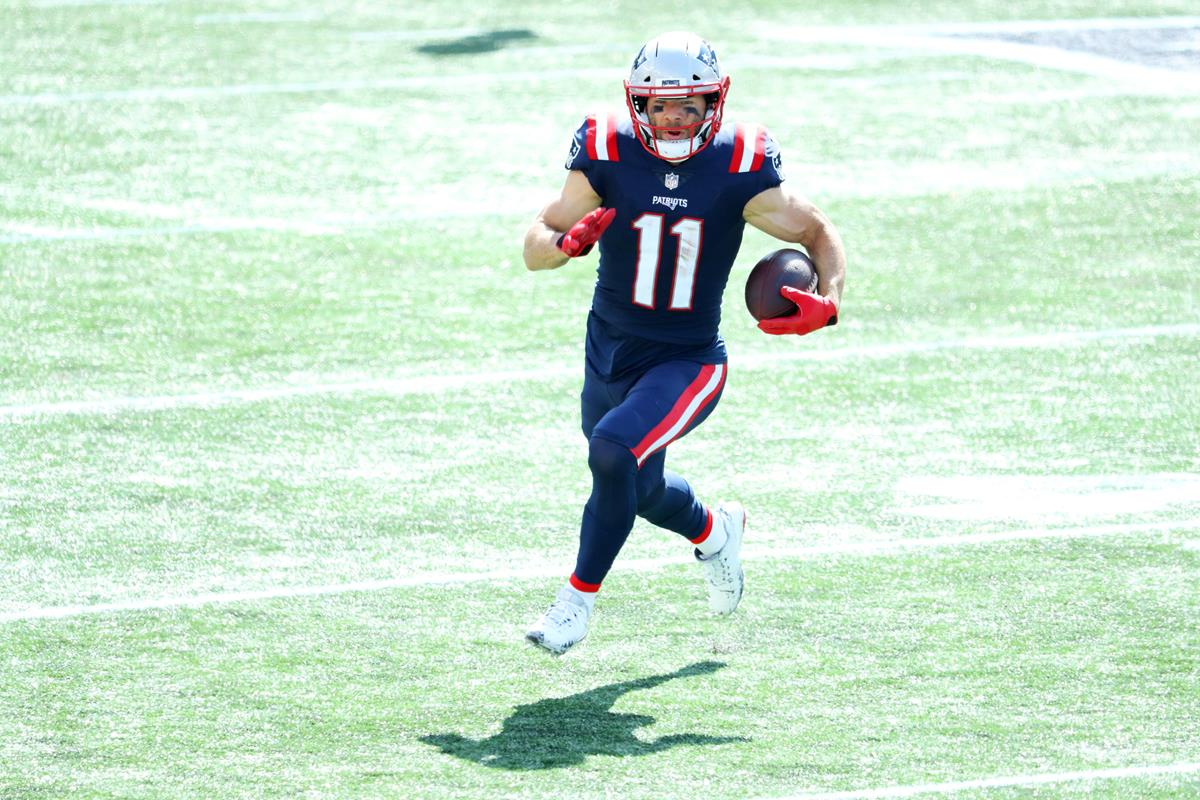 While we celebrate these trailblazing athletes, it's important to call out recent moments of anti-Jewish hate in the sports world amid an uptick of antisemitism in the world at large.
Last year, former Philadelphia Eagles WR DeSean Jackson shared an antisemitic quote attributed to Adolf Hitler via Instagram.
Many in the sports world rightfully admonished Jackson's post, but the aforementioned Edelman saw it as an educational moment, offering to have a conversation with Jackson and even accompany him on a visit to the U.S. Holocaust Museum in D.C.
Earlier this year, basketball player Meyers Leonard (who then played for the Miami Heat) was heard on a video game stream using a horrible antisemitic slur.
Leonard was fined and suspended from the team "indefinitely," but Edelman again saw this as an opportunity for growth, penning a powerful open letter to Leonard.
These high profile moments of antisemitism are deeply troubling, but, as Edelman demonstrates, we can find comfort and a path forward in how we choose to respond. As Edelman has said, "Antisemitism is one of the oldest forms of hatred. It's rooted in ignorance and fear."
So, just like our quote of the day, let's choose to see the possibility. Through tough conversations, education, celebration and uplifting stories of change, we can overcome.