Frauds, catfish, and pranksters, oh my!
September 05, 2021
SOURCE: MIRRORPIX
HEY THERE!
We have a fun one today. Inspired by last week's bizarre story about a fake high school football team tricking ESPN, we're looking at some of the weirdest and wildest hoaxes, frauds and dupes in sports history.
QUOTE OF THE DAY
Being out at Wimbledon on Centre Court, having the Royal Box clapping, meant a lot to me.
— Karl Power, who isn't a pro tennis player, talking about his experience after duping his way onto the grass courts of Wimbledon. More on him later.
🏈 Bishop Sycamore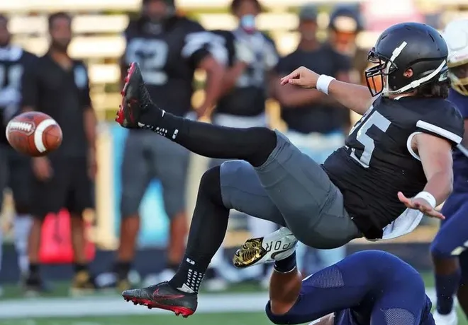 Last weekend's GEICO Kickoff Classic was supposed to feature 14 of the best high school football teams in the U.S. But when Bishop Sycamore, a previously unknown school from Columbus, Ohio, took to the field against powerhouse IMG Academy, it was clear that there had been a misunderstanding.
Turns out, Bishop Sycamore is barely a real school. The online-only program is not recognized by the Ohio Department of Education, and the address on the school's website — which has since been shut down — was for a sports facility in Columbus.
Player recruitment involved falsely promising a Netflix deal, and "students" were housed in a hotel and received no schooling.
How Bishop Sycamore made it to national television may forever remain a mystery, but they were set to go on to play some of the country's best teams before it all came crumbling down.
And though head coach Roy Johnson has since been fired, Bishop Sycamore's founder/director/assistant coach Andre Peterson denies that it's a scam and plans to continue with the program. The audacity.
🏈 Manti Te'o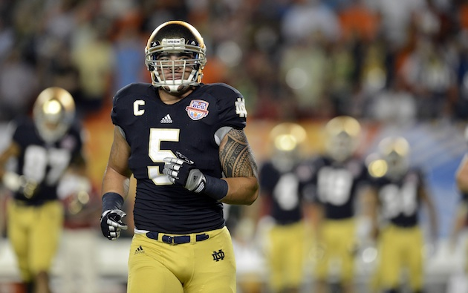 In the fall of 2012, the college football world became enamored with the story of Notre Dame linebacker Manti Te'o. One of the greatest defensive players in college history and a finalist for the Heisman Trophy(college MVP), Te'o played his senior year grief-stricken after his long-distance girlfriend, Lennay Kekua, died that September from leukemia.
Te'o spoke often of Kekua in media appearances and, despite theirs being mostly an online relationship, confirmed the two had met and spent time together when she was alive.
Except Kekua never existed. In January 2013, two Deadspin reporters received an anonymous tip that Kekua was fake, and their investigation found that Te'o had been catfished for several years by a man named Ronaiah Tuiasosopo. Sad.
🏃‍♀️ Rosie Ruiz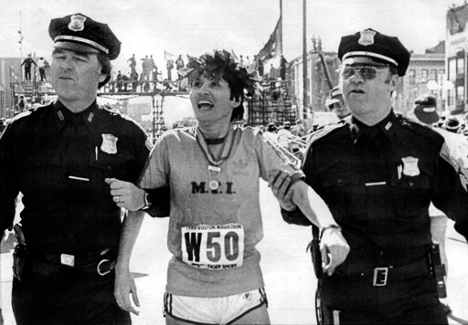 Rosie Ruiz was not the first person to cheat during a marathon, but she was the most notorious. After missing the deadline to enter into the 1979 NYC Marathon, Ruiz was given special entry after falsely claiming she had terminal brain cancer.
Her 11th-place finish qualified her for the 1980 Boston Marathon, where she ran Boston's fastest-ever time in the women's category and third-fastest in women's marathon history, but there were immediate questions surrounding her "win."
For one thing, Ruiz had barely worked up a sweat. Her body type and apparent fitness level seemed uncommon for a top marathon runner. She couldn't recall significant parts of the race, including her split times or intervals, and other competitors noted they hadn't seen her on the course.
Boston marathon officials soon discovered that Ruiz cheated at the NYC Marathon by taking the subway to a first aid tent near the finishing area, then posing as an injured runner that had finished the race, when, in fact, she had never crossed the finish line.
Through video evidence and eyewitness testimony — specifically from a pair of Harvard students who saw Ruiz emerge from a crowd of onlookers in the final mile — the Boston officials then realized she had cheated yet again and stripped her of her title.
🏀 Spanish Paralympic basketball team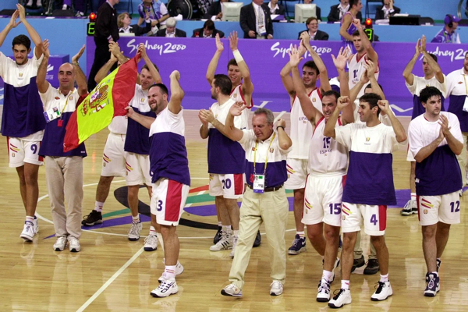 It takes a special kind of shamelessness to fake a disability, and the Spanish men's intellectual disability (ID) basketball team hit the shameless motherlode at the 2000 Paralympics. The 12-man team beat Russia in the finals to win gold, but the truth was revealed shortly after the Games ended...by a member of the winning team.
Undercover journalist Carlos Ribagorda — who had faked his way onto the team — exposed the fraud: the Spanish Paralympic Committee (CPE) never conducted tests to confirm the athletes' disabilities, and 10 of the players were not intellectually disabled.
Ribagorda also stated that Spanish medals in table tennis, track & field and swimming were won fraudulently, but only the basketball team was stripped of their gold.
🏀 Vivian Flores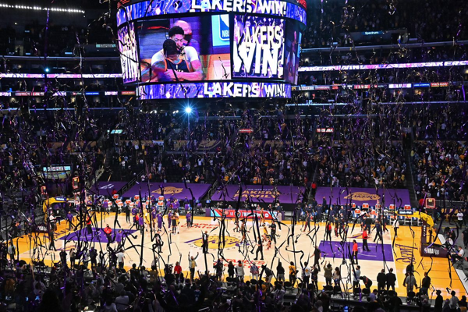 LA Lakers fans discovered they'd been catfished earlier this year when a superfan named Vivian Flores disappeared. Flores built up a reputation on Twitter with her analyses of Lakers games. By the start of this year, she'd amassed over 16k followers, started a Lakers podcast and conducted an online relationship with another well-known fan.
In April, Flores' podcast co-host tweeted that she was missing and also battling leukemia. As pictures and pleas floated around Twitter, people became suspicious and started to investigate.
Flores was "found safe" a day later, but online sleuths had already discovered she'd never existed. And though many — even Brooklyn Net Kevin Durant — tried to figure out this wacky situation, the person behind the account has not yet been confirmed.
⚽️ Soccer fraudsters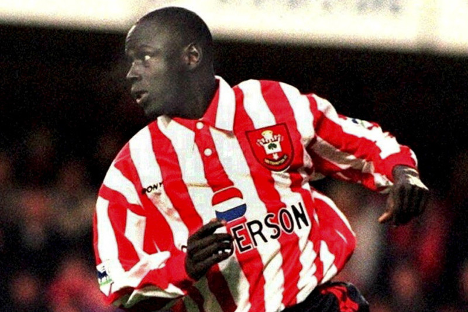 Paris Saint-Germain (PSG) may have some of the biggest namesin soccer now, but in 1970, they unwittingly signed a dentist. Yugoslavian semi-pro player Živko Lukić had played on lower tier teams throughout dental school, but he was never a standout star.
But, that didn't stop him. In 1970, he convinced PSG to sign him as their first-ever foreign player. Lukić played part of one game before his lie was exposed and he went back to the dentist's office. Talk about biting off more than you can chew.
And because it's hard to learn from others' mistakes, the English Premier League's Southampton club made a similar gaffe in 1996 when a former minor leaguer named Ali Dia claimed to be FIFA Player of the Year George Weah's cousin and convinced club manager Graeme Souness to sign him. Yikes.
🤡 Karl Power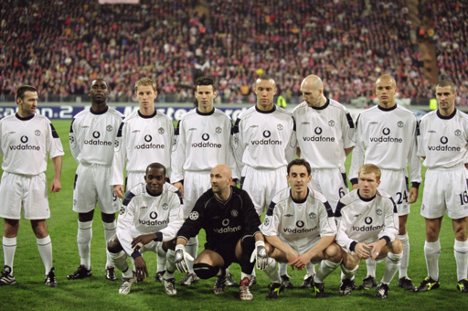 And then there's Karl. A well-known prankster in Manchester, England, Power has made his mark on numerous sporting events. In 2001, dressed in the Manchester United kit, he found his way into the team's on-field photo before a Champions League match.
And later that year, he walked onto the field in full batting gear during an England cricket match.
In 2002, he stood atop the podium at the F1 British Grand Prixbefore Michael Schumacher could get there, and a few months later he managed to start a quick match at Wimbledon.
But it was his pre-game reenactment of a Diego Forlán goal in front of a packed house at Manchester's Old Trafford Stadium — complete with props and accomplices — that finally got him banned from Man U matches for life.