US Open preview
August 28, 2022
Today's Scroll has the lowdown on everything you need to know before the final tennis Grand Slam of the season and likely of Serena Williams' career, the US Open, begins tomorrow in NYC. Let's hit the court.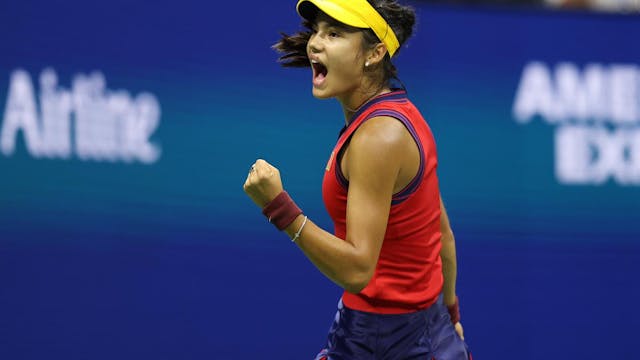 📗 The history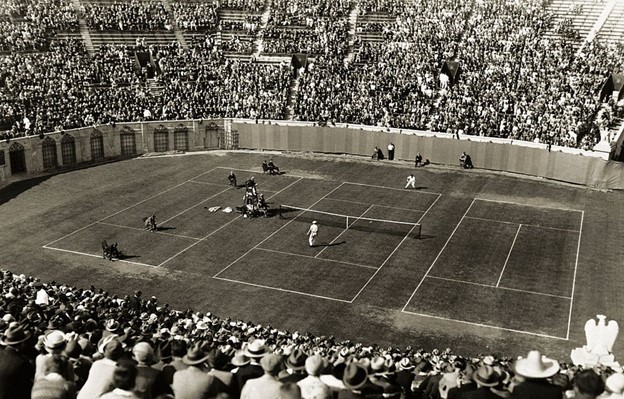 Established in 1881, the US Open was originally only open to members of the U.S. National Lawn Tennis Association (USNLTA, now USTA) and began exclusively as a men's singles and doubles tournament. *eye roll*
But women didn't have to wait too long for a singles tournament to be introduced in 1887, followed by doubles in 1889.
However, it wasn't until 1950 that Althea Gibson became the first Black tennis player to enter the championship, overcoming many obstacles to get there. She went on to win the tourney in 1957 and 1958.
Gibson paved the way for civil rights leader and legendary athlete Arthur Ashe (the namesake of the US Open's main stadium), who in 1968 became the first player to win the competition in the "Open Era" — when amateurs and pros could compete against each other. Trailblazers.
✔️ The details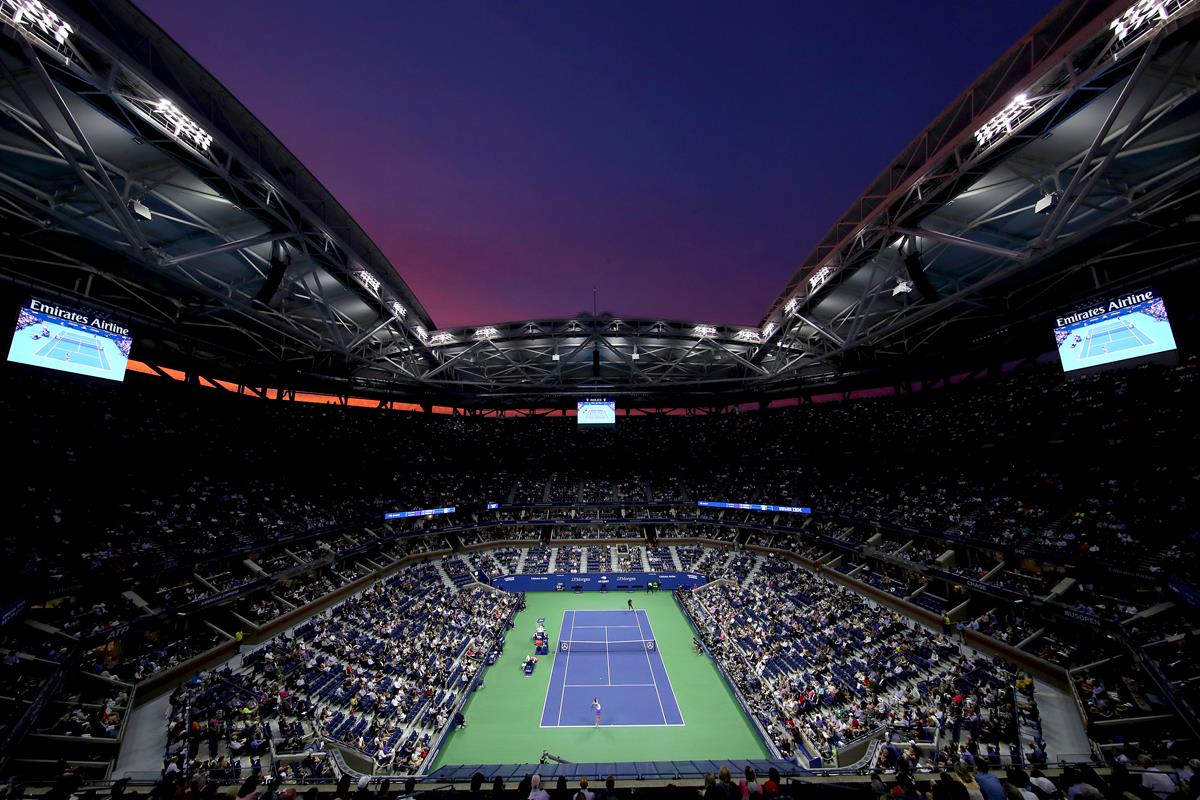 The US Open features 128 women's and men's singles players competing across seven single-elimination rounds. And they're all hoping to advance to mid-September — the women's final is set for September 10th, followed by the men's on September 11th.
As for doubles, there'll be 64 women's and men's pairs in action, along with 32 mixed doubles contenders. Prepare your split screen.
Let's talk about prize money. Both the women's and men's singles winners will walk away with a cool $2.6M, part of a record $60.1M pot, up from last year's then-record-breaking sum of $57.5M. Must be nice.
And we can't discuss cash without shouting out the one and only Billie Jean King. The legend threatened to boycott the US Open in 1973 due to the disparity in women's and men's earnings, leading the USTA to award equal prize money that same year.
💪 Women to watch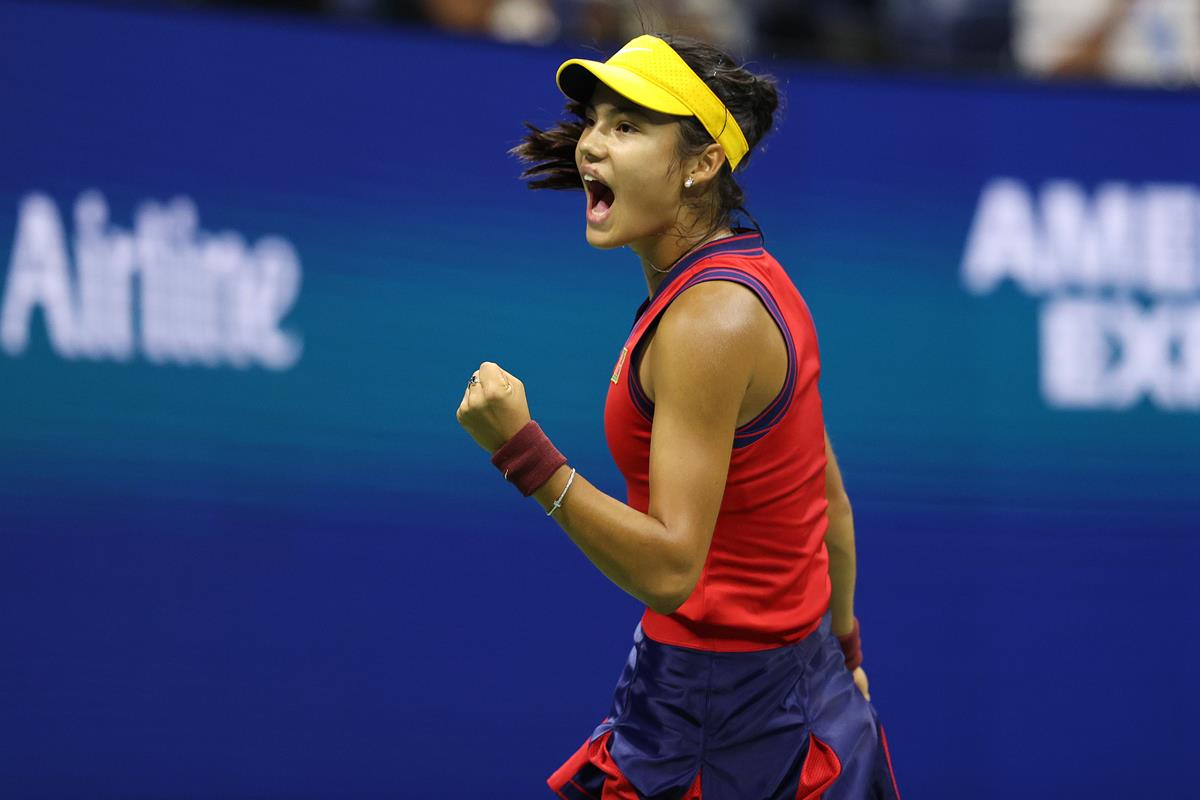 All eyes will be on Serena and her quest to nab that elusive record-tying 24th Grand Slam trophy, but the rest of the women's draw is utterly stacked, with no consensus title favorite. Anything could happen in NYC.
🏴󠁧󠁢󠁥󠁮󠁧󠁿 World No. 11 Emma Raducanu: The reigning US Open champ, Raducanu burst onto the scene during last year's Cinderella run to the final, where she topped Canada's Leylah Annie Fernandez.
And while the Brit has struggled this season, she impressed at the Western & Southern Open earlier this month, reaching the Round of 16. Can the 19-year-old fulfill another teenage dream in the Big Apple?
🇵🇱 World No. 1 Iga Świątek: Świątek was the story of the tennis season, rattling off an incredible 37-match win streak spanning from February to July. The world No. 1 has stumbled since her French Open victory in June, but she could certainly return to form in NYC.
🇺🇸 World No. 12 Coco Gauff: Already a fan favorite, the tennis world truly went loco for Coco when she reached the French Open final in June, her first Grand Slam final appearance. The 18-year-old recently achieved world No. 1 status in doubles — now it's time for Gauff to keep it rolling in the singles draw.
🇫🇷 World No. 17 Caroline Garcia: Fresh off a title win at the Western & Southern Open, the Frenchwoman is undoubtedly the hottest player heading into the US Open. She has a whopping 27 match wins since June and has skyrocketed from No. 35 in the world standings to 17, her highest ranking since 2018. Keep moving, keep climbing.
👀 Men to watch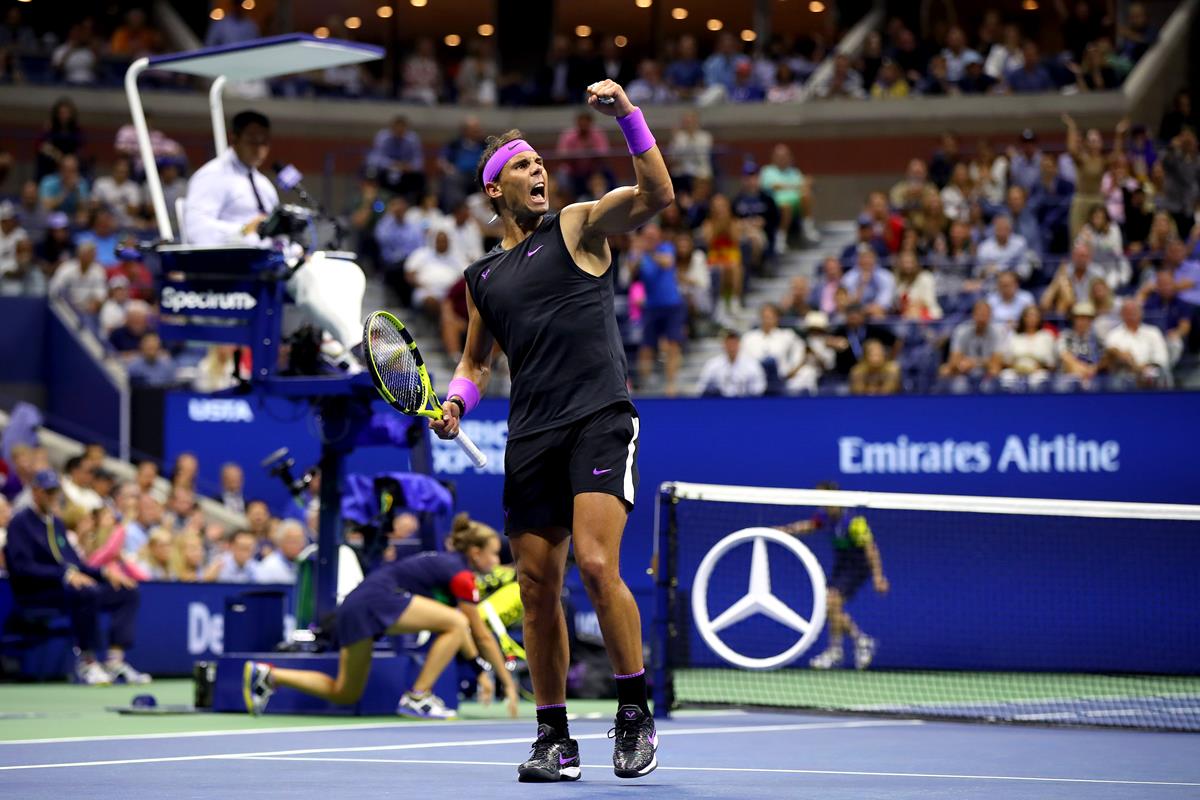 Unvaccinated top contender Novak Djokovic isn't allowed to travel to the U.S. and world No. 2 Alexander Zverev is sidelined with an ankle injury, leaving the path wide open for other superstars.
🇪🇸 World No. 3 Rafael Nadal: Rafa holds the record for most men's Grand Slam titles (22) after winning the Australian Open and French Open earlier this year, and he's primed to extend that record, especially with Djokovic (21 titles) out.
But the Spaniard's been hampered with an abdominal injury and was surprisingly bounced in the Round of 32 at the Western & Southern Open. Something to keep an eye on.
🎖 World No. 1 Daniil Medvedev: The defending US Open champ, earlier this year Medvedev snapped the 18-year streak of tennis' big three (Nadal, Djokovic and Roger Federer) holding at least one of the top two spots.
And especially after the Russian was banned from Wimbledon, he'll look to disrupt history again in NYC, playing under a neutral flag.
🇪🇸 World No. 4 Carlos Alcaraz: The 19-year-old has been on the rise in 2022, picking up four individual trophies en route to his world No. 4 ranking. He's yet to make a massive leap at Grand Slams (he's reached the quarter-finals twice)...maybe the bright lights in the Big Apple are just what he needs.
🇬🇷 World No. 5 Stefanos Tsitsipas (pronounced see-see-PAS): Always a bridesmaid, never a bride. The Greek God is still seeking his first Grand Slam win, but with his recent run to the Western & Southern Open final and his hard court success, this could be his breakthrough moment.
📺 How to tune in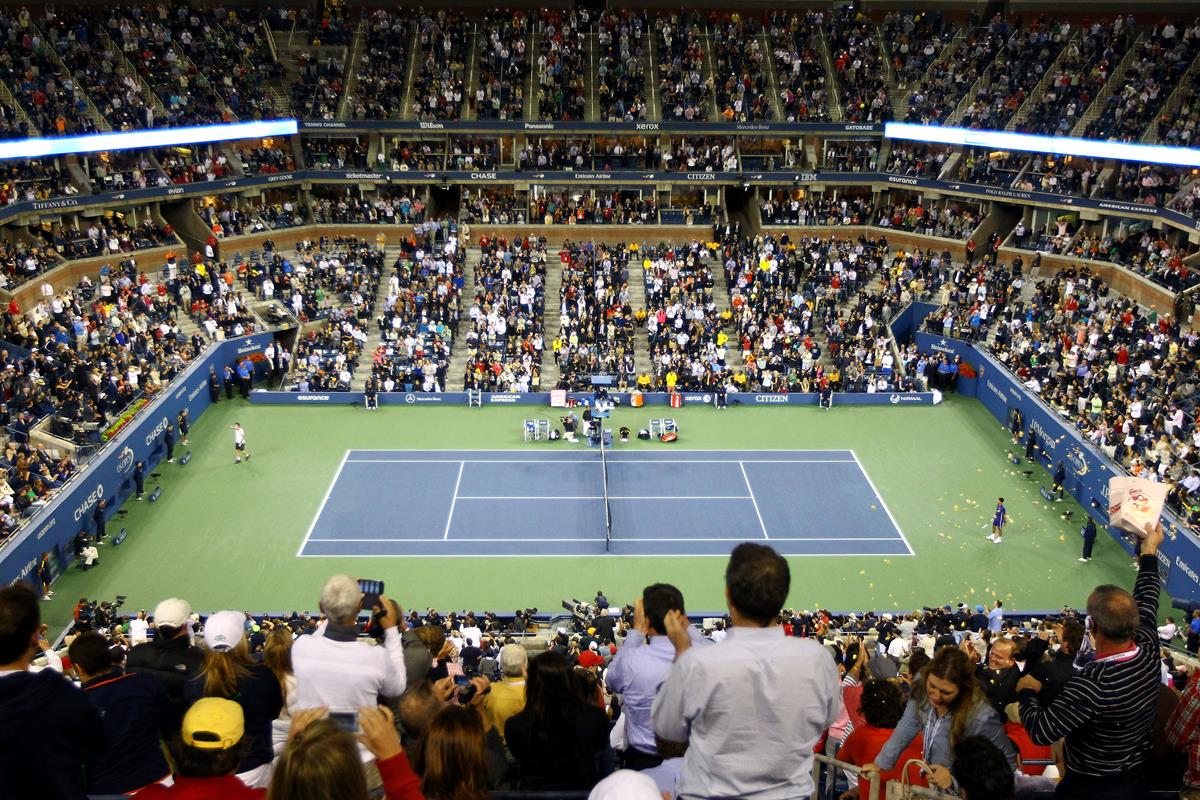 Tennis' season finale begins tomorrow on ESPN in the U.S. and TSN in Canada and, as mentioned, will run through the women's final on September 10th, followed by the men's on September 11th.