June 14, 2021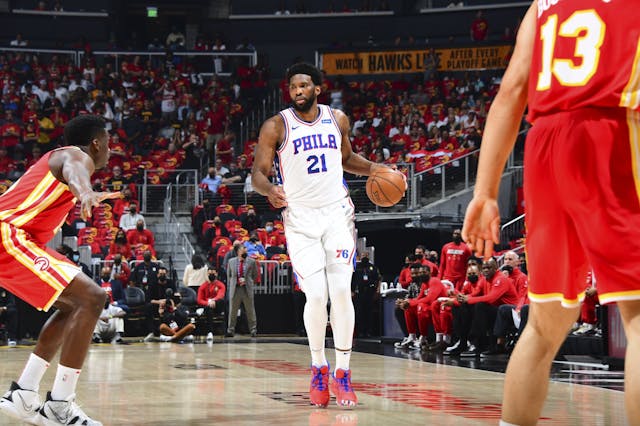 Source: Joel Embiid/Twitter.com
🏀Sixers: After a win over the Atlanta Hawks on Friday, the Sixers head into tonight's Game 4 with a 2-1 series lead. Joel Embiid's grit was the difference-maker in Game 3, leading the team with 27 points and 8 assists while from his knee injury. He wants that hardware.
The physicality of this series also affected Danny Green, who left Friday's game in the first quarter due to a that will keep him sidelined for at least two weeks.
⚾️Phillies: The Phillies swept the NY Yankees this weekend. Feels good, huh? Thanks to a from shortstop , the Phils won 8–7 on Saturday. Then yesterday, Philly pitcher Aaron Nola the Yanks, leading the Phillies to a 7–0 victory.
The Fightin' Phils are trailing only the NY Mets in the National League (NL) East heading into their series against the NL West's No. 2, the LA Dodgers. Their first of three games starts tonight at 10:10 p.m. ET. Get that midday WFH nap in!